Working on the Zombie Movie gives the students the opportunity to work on a 'larger' set to experience the collaborative environment in film production.
Students are also excited to use production grade cameras, lighting, sound and grip equipment.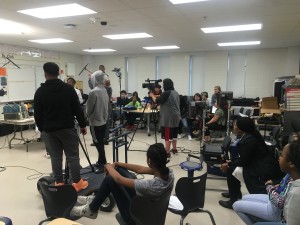 The In-class Production (The Zombie Movie) happens at about day 6 of the 15 day workshop. At this point students have written and work-shopped their scripts and are ready to shoot – not so fast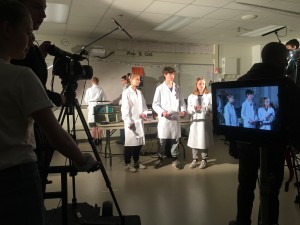 Before they shoot we'll bring each class together to work on The Zombie Movie for two days.
For two days students will work together to learn some basic production techniques that they can apply when then start shooting their film.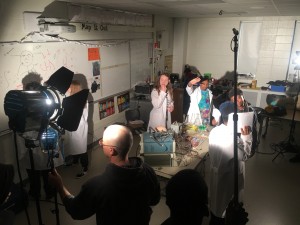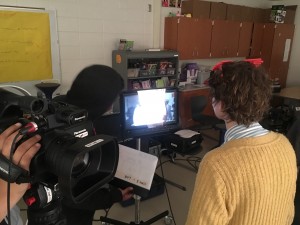 Students are introduced to the fundamentals of film production including: planning, script breakdown, building a shot list, image composition, camera position, camera movement, basic lighting and capturing good sound.
Thinking about editing while you are shooting or planning your shoot. Making sure you get good coverage and all the cutaways that will help when you are editing.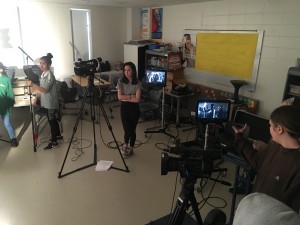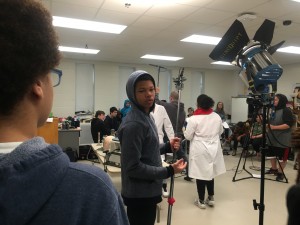 Working in class – students will also experience different roles on the production. Students have the opportunity to try their had at: Director, Camera, Camera Assistant, Sound, Grip and Dolly Grip.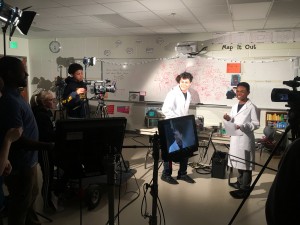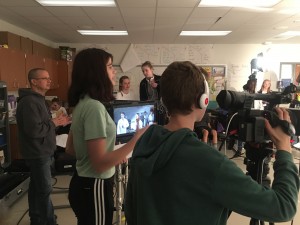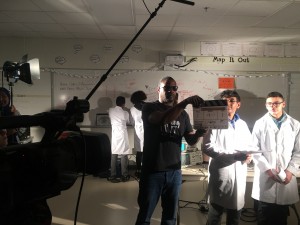 In 2017, working with a young woman who was working in the role of Dolly Grip (The person that moves the dolly) – She told he that this is what she wanted to do! I would see her two years later at Kowalskis – and when is taking classes at FilmNorth!